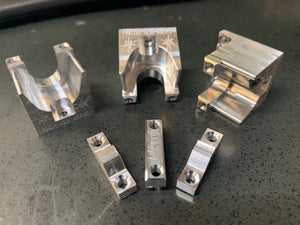 Mosquito GrooveMount Version
$25.00

$25.00
When you get your Mosquito Mount, you will receive the following parts:
This mount is super stable and very lightweight at only 21 grams. There's enough material there to prevent any flex while giving you great rigidity, designed specially to fit the Mosquito Hotend and provide all the necessary rigidity and support you come to expect of a printer of this caliber.
PLEASE NOTE:  In most cases, you will want the Mosquito Native Mount instead of the groove mount.
---
Delivery policy
We ship within one business day. Message us if your country is not available, and we will add it.
---
---
We Also Recommend