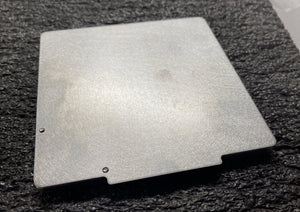 Voron0/Micron Flex Plate
$10.00

$10.00
The V0 Flexplate from Subtle Design is here!
These flex plates are a perfect fit for the V0 bed, and even have holes if you choose to install m3 grub screws into the bed as locating pins.
These plates are nice and thick and work perfectly with our V0 Magbed.

No build surface included, this is just the flex plate.
The dimensions of the plate are 130 x 130mm with a tab on the front for easy removal.
---
Delivery policy
We ship within one business day. Message us if your country is not available, and we will add it.
---
---
We Also Recommend